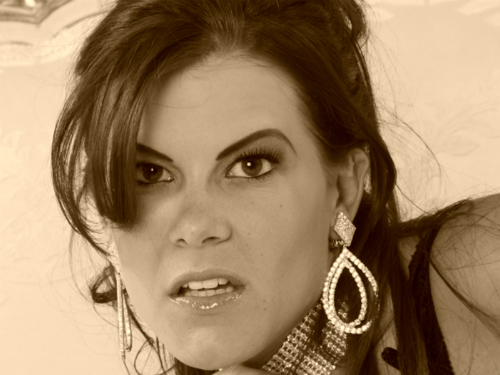 I am Rebecca Love and have starred in many HBO, Showtime and Cinemax movies on late-nite premium cable.  I have been wanting to make a "B-Movie" for a very long time and now I have the fire under my ass to get this project created.  Plus, my friends won't stop bugging me until I cross it off on my bucket list.  My friends can be annoying sometimes….lol.
However, I desire to make it fan-interactive and not just tell a story, but create one with you on film.  I need you as the viewer to be involved in the process and hear what you have to say before it ever gets to the finish line.  You will have tasks and voting options which will be interlaced throughout the production.  Have you ever wanted to be involved in a movie concept?  Well, now's your chance.
BMovieFilms.com is a place where you can voice your opinion towards the creation of this wonderful story.  I know I didn't ask for your help during the writing process, but this is my first project that I am giving birth to in a series to come.  I hope you can understand that I had to play favorites the first time around.  Secretly we all have favorites… *wink*wink*
Be my baby's daddy and help me support this beast.  A girl can dream, right?  I am asking for crowdfunding, but there will be "donations with benefits" for your hard earned money going into this monster of a movie.  Surprisingly, a low budget movie isn't really low budget, if you ask me.  Anyway, I digress.  I will also need your input for the main character when casting, making music selections and whatever else will come up during this "Skinemax Monster" movie.
I promise this will be a fun experience.  I just love my fans and wish for you to travel this dirt road with me for an adventure of a lifetime.  What do you say?  Are you going to be a team player and invest your time with me on this journey?
Rebecca Love