New rules for filming sex scenes
The union that represents Hollywood movie and television actors on Wednesday issues its new protocols governing how nudity and filmed sex scenes—that is, simulated sex scenes for mainstream productions—should be handled on the set.
SAG-AFTRA's new rules spell out the role and duties of an on-set "intimacy coordinator," an expert—often also an actor—whose job is to ensure that performers are not required to perform acts that make them feel violated or uncomfortable while filming on-screen sex or nudity.
Union President Gabrielle Carteris said that SAG-AFTRA now wants intimacy coordinators employed on any production that includes nudity, sex or similar sensitive content.
"These protocols and guidelines will help to normalize and encourage the use of intimacy coordinators in productions, therefore ensuring the safety and security of SAG-AFTRA members while they work," she said in a statement, as quoted by IndieWire.
Among the new rules and standards, the union wants intimacy coordinators to meet before filming commences with producers, writers and directors to determine in advance how much nudity or simulated sex acts will be required in the production.
Source: AVN
Jesse Jane arrested for domestic violence
Former adult performer Jesse Jane, who starred in softcore movies like Busty Cops, directed by Jim Wynorsky, was arrested in the last days for domestic violence. The complaint includes allegations of biting and punching her boyfriend.
This is not the first legal trouble for Jesse Jane. The former pornstar was arrested in the 2018 for public intoxication after a football game.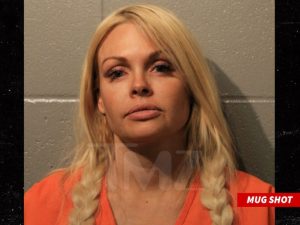 B-ZONE
MidnihtOwlTv is part of B-Zone, a new streaming channel on Roku about B-Movies officially launched on February 10th. Actually, we don't know if the creators involved are creating own softcore movies or web-series, but we hope many softcore star can be involved in this project.