Former softcore actress Nikki Fritz, a true legend for the softcore industry, is passed away in the last hours, after a long battle against cancer. She was 56. The official announcement on her facebook page, under the real name of Sage Makayla Gallegos.
Just wanted to let all of you know that our dear friend Sage has passed away. She passed a little past 1:00am this morning. She was a great soul and now she has gone to meet her soulmate "River". She left behind many great friends and family members. She also left behind her three great puppy dogs "Diamond", "Maya" and "Bella". She was the center of their world and they were the center of hers.
We reported the news about Nikki Fritz illness some weeks ago, on our twitter account. One of the best performer in the softcore industry, Nikki Fritz starred in many movies as Illicit Dreams 2, Beach Babes from Beyond, Virtual Encounters 2, Bare Wench Project: Uncensored. Her last role was in Bikini a Go Go (2004) from Retromedia.
After the retirement from the B-Movie world, Nikki Fritz worked as dog instructor and trainer, maintening contacts with some of her former colleagues in the industry.
Fred Olen Ray, director who worked with Nikki in many movies, said on Facebook:
So sad to report the passing of our friend, Nikki Fritz (Sage), after a long fight with cancer… she was a beautiful soul and loved animals. I can't even begin to tell you how many movies I made with her, but she was always a delight… a sci-fi nerd… really one of us and a close friend… later when she started her mobile pet grooming business she would come over and wash our two bulldogs. She said she'd finally found what made her happy in life… I grateful to have known her so well… RIP, Doll…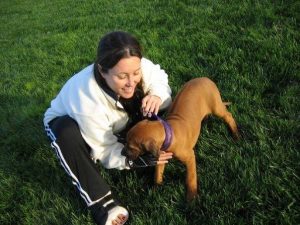 Sad day for me, as I learned of the passing of actress Nikki Fritz – said director Jim Wynorski on Facebbok – Nikki, whose real name was Sage Gallegos, appeared in so many of my movies over the years – including DINOSAUR ISLAND, CRASH LANDING, and of course THE BARE WENCH PROJECT series. She was one of the 'Queens of Cinemax' throughout the 90s. Not only was she stunning on the outside, she was beautiful on the inside as well. She schooled me in computer technology back in the mid-90s and we spent many nights eating & drinking at a local pub. She loved animals and fought for them – eventually leaving the acting field behind to become a certified dog groomer. Gone way too soon. RIP Nikki.