Since Cinemax blocked the airing of softcore movies, marking a "temporary" end for the genre, many stars of this industry have disappeared from the radar. Not all of them, of course. Here is a list of the current situation, and their status.
Christine Nguyen  – Still Active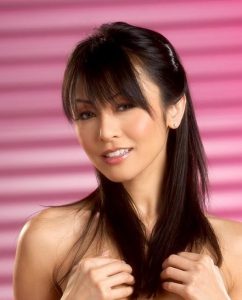 Our favorite star is "actively active". We know that Christine loves acting, and she continues her career without stopping for a moment. In this 2022 we will see her starring in many movies, including Death of Merchant: City of Insurrection, the horror Blood Covered Chocolate, the comedy Mafia Reloaded, while in these days she is shooting Attack of the 50 Foot Cam-Girl by Jim Wynorski, with the upcoming Bigfoot or Bust, from the same director, coming soon. The only project whose release date we don't know is the comedy The Year of Laughing Dangerously, shot two years ago and still without distribution.
Erika Jordan – Still Active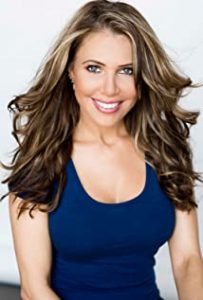 Although the last roles of the beautiful Erika Jordan date back to 2020, we believe she is still active, ready to delight us with new characters. The German-born model and actress has become a mother and we obviously believe she wants to dedicate her time to her son. In the meantime, she continues her profession as a sex expert on the internet. While waiting for the softcore genre to return in all her greatness, Erika is ready to come back!
Beverly Lynne – Retired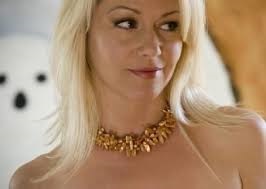 The last role of the queen of softcore was in Cinderella's Hot Night (2017), where among other things our Beverly had presented herself with new and prosperous breasts. Since then, Beverly Lynne has quit acting and is engaged in her new business as a estethician in Las Vegas. Two upcoming films with her are credited on imdb, Terror Toons 4 and Make it Big. While the first has been announced for three years now and has not yet been shot, the second, a comedy which would have seen Beverly in the role of a porn star, never went into production and has been stopped for a few years, probably for budget reasons.
Cindy Lucas – Still Active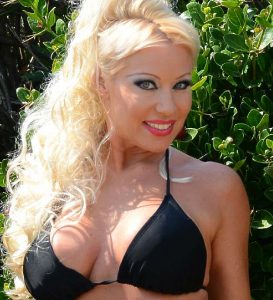 Cindy Lucas did not have a dazzling career as an actress, but still continues to appear in small productions, especially if directed by Jim Wynorski, of whom she has become a muse. These days, as known, she is shooting the new comedy from the director produced by Full Moon Features, Attack of the 50 Foot Cam-Girl, and we will see her soon in Bigfoot or Bust. Months ago, there were rumors of a project with Melissa Brasselle, but no new details have reached us.
Jazy Berlin – Retired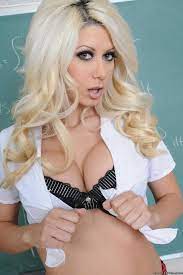 Jazy Berlin's last role dates back to 2015 in Erotic Vampires of Beverly Hills, and that's a real shame. Jazy, in addition to being one of the most beautiful women in this industry, is also one of the most talented in acting. I have always been struck by her ability to act in Retromedia movies. Perhaps one of the best actresses in the industry alongside Christine Nguyen.
Frankie Cullen – Still active
These days we have been very pleased to see Frankie Cullen on set again. After the (temporary?) End of the softcore genre, Frankie went on to star in various projects, including a movie directed by Fred Olen Ray's son, Christopher.
Tony Marino – Still active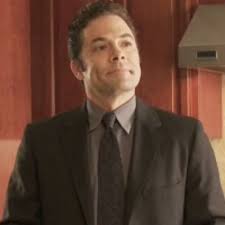 Perhaps one of the most workaholic in the softcore genre, Tony Marino aka Billy Chappelle hasn't been seen in a B-series production since 2018, but his alter ego (which we can't name) continues to work. Good for you, Todd (No, I can't say!)
Jayden Cole – Still active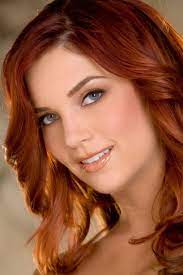 Jayden Cole, we've highlighted this more than once, has had a mixed-up career in the softcore genre. His latest project in the softcore industry dates back to last year with Cassex, produced by Full Moon Features. Meanwhile, she continues to be very active as a porn star.
Brandin Rackley – Retired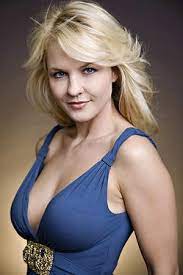 It has been since 2013 (almost ten years!) that the beautiful Brandin has retired from her career as an actress to take up that of a photographer. Sometime, we follow her on Facebook, where she shows some confusion with her political views. A pity not to see her on the screen anymore. Imdb, however, credits her in a movie, Don't Let Them In, on pre-production for the last three years.
Pristine Edge – Still active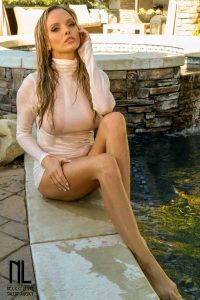 The beautiful Pristine Edge has starred in a couple of HBO productions in the past few years. After a hiatus from the adult industry due to her pregnancy and becoming a mom, Pristine is back and we hope to see her in a mainstream role soon!
Andy Espinoza Long – Retired
From 2015 to 2017, Andy Espinoza Long was a major player in the softcore genre. But then, this actor literally disappeared. According to imdb, no more roles from 2018 for this young man from San Diego. We know he was in a relationship wih adult performer Britney Amber, and they filmed together some hardcore videos. We hope in a come back, Andy!