In this article, the first of this site officially dedicated to a porn star, we will talk about a hardcore legend whose problematic and sad story is already known: Stacey Donovan.
Born on October 9, 1964, this breathtaking Californian blonde with blue eyes from Encino, entered the world of porn at just 20 years old, after briefly appearing in some Swatch watch advertisements.
As many will know, Stacey entered the world of porn to earn easy money, and many of her colleagues have remembered, over the years, how the girl actually hated porn, despite the fact that she was always very passionate and sexy in her scenes.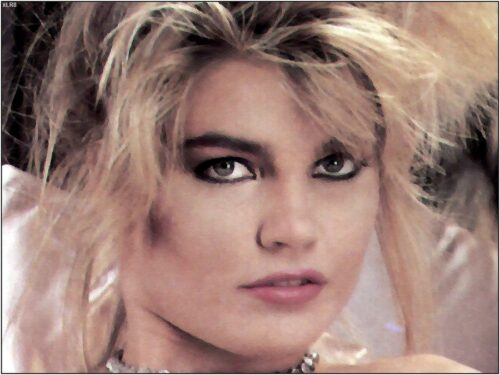 After having made about a hundred films, Stacey was involved as an informant in the Meese Commission, an investigation into the US pornography industry commissioned by US President Ronald Reagan in the '80s. For some, this choice was due to legal problems. Rumors spread was that she was busted for drugs and traded the information to wiggle out of the charges.
These rumors have never been confirmed, and Stacey has since claimed that she was blacklisted by the adult film industry, with her last movie was made in 1994 after some involvement in european productions, for example in a german project about Josefine Mutzenbacher, directed by the celeb porn director Hans Billian.
Since then, Stacey has been missing. Some recent pictures of her have appeared on some forums, in which she appears happy and satisfied with her new life.
This article, however, will not focus on her life as a porn star or even on her problems, but on the contribution to softcore that Stacey Donovan provided with some memorable performances in a cult TV program: Electric Blue.
Electric Blue was a British soft core television program that aired in the early 1980s primarily on the Playboy Channel. The program had, within it, softcore clips and vignettes with long or short stories, all obviously with an erotic theme. The main actors of these films are some famous softcore actresses (such as Michelle Bauer and Jewel Shepard, but also Becky LeBeau) and many porn actresses, including Colleen Brennan, Crystal Breeze and our Stacey Donovan.
These erotic shorts were, for the most part, probably softcore versions of hardcore films, as explicit photos of some of these episodes were circulated, as in the case of a scene, entitled Caught In The Act and present in Electric Blue 19, starring Peter North and Stacey Donovan.
Stacey's appearances begin in Electric Blue 16, where she plays a girl who has sex with a bearded, older biker. This scene, which in this case was completely softcore, shows all the sensuality of Stacey Donovan, an element that will be shown much more strongly in the following episodes of this tv program.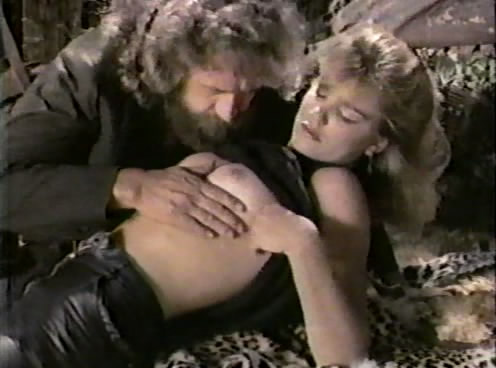 Episode 17 is one of the most memorable. During a boring sex education class, a sexy young student (Ginger Lynn) takes charge by teaching her classmates with a much more hands-on approach. Stacey also appears among her classmates together with Heather Wayne, Debra Lynn, Roxanne Rolla and Gina Valentino, all porn stars of the 80s.
In this episode, Stacey is the star of two sex scenes, where she is engaged in boyfriend swap with Debra Lynn and in a final orgy, perhaps one of the most explicit things in the entire Electric Blue series, together with the episodes with Colleen Brennan and his Topless Tavern.
In episode 18, Stacey appears in a short and sexy segment of an 18-wheeled mobile brothel, supposedly based on a real-life business started in Missouri. Laurie Gilbert and Lois Ayres also appear with her in the video.
The sex scene is short but very intense, in preparation for the next episode, which features her in an unforgettable episode with Peter North, where Stacey plays a sexy policewoman who has sex with him.
Other appearances include episode 22, in a brief role without sex scenes, and episode 25, where she has a sexy rendezvous with porn actor David Sanders on a boat. Worth seeing are episodes 40 and 44, where the beautiful blonde plays a customer who has sex in a lingerie shop with Randy West, and where she is a sexy mechanic who fantasizes about having sex with a male colleagues. in one of the most sensual scenes ever seen.
Several years later, Stacey Donovan remains a legend to remember. Pretty. sweet, sexy, sensual, far from today's plastic surgery, she was one of the icons of eroticism of that period. Maybe too beautiful for porn.