We start today, with this episode, a new column dedicated to the "best sex scenes in a softcore production". In each episode, we will analyze a specific minute-by-minute sex scene, with the aim of pushing fans to get to know that movie or TV series from which the examined sequence arrives.
Today, let's start with a cherry on top, which is one of my absolute favorite scenes. From the ninth episode of Tanya X, the love scene between Christine Nguyen and Randy Spears.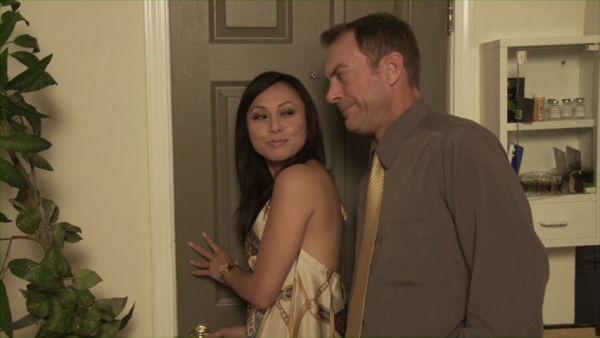 When I saw the first trailer of Tanya X, in the far 2010, I wasn't believe to my eyes. For the first time, Christine Nguyen and Randy Spears in a sex scene together. This sequence, which generated many expectations, was also a way for Retromedia to make forgive himself for never having shown us another highly anticipated scene, the one between Evan Stone and Christine Nguyen. Unfortunately, this last dream remained a dream.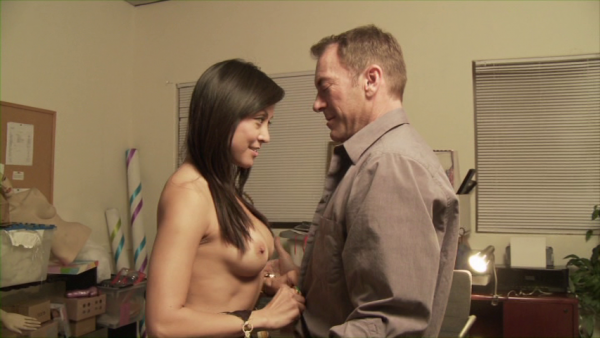 From the beginning, in this sequence the chemistry between the two actors is really strong. When they undress slowly, you can clearly see a great passion and a great entente. These are important elements for two actors who never was involved in a sex scene together before.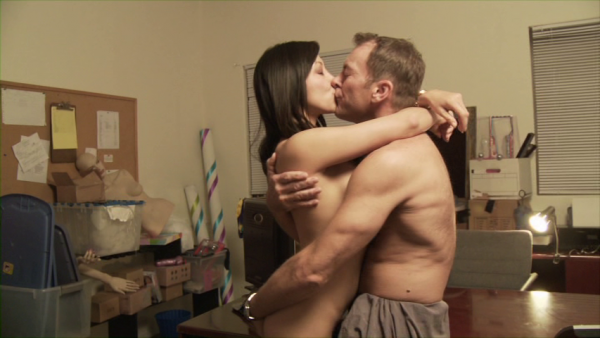 These elements are also highlighted by another fundamental factor in a love scene: kisses.
Christine and Randy immediately begin to kiss passionately, with many tongue kisses and a sexy hug. I always thought that a scene without kisses always shows little, or even non-existent, alchemy between the actors. But in this case we'll see kisses everywhere.
The sequence gets more erotic every second that passes, with Randy immediately showing his fondness for Christine's nipples. This is one of the most memorable parts, along with another that we will examine later.
The scene continues with a part dedicated to oral sex, amplified in its eroticism by two small elements, which confirm the great alchemy and professionalism of the two performers. During the sequence, Christine massages Randy's head, while Randy touches the breast of the softcore actress with her hand. Passion is here, guys!
This sequence sets off a new round of kisses between the two. At this juncture, we also see one of the fundamental characteristics of Christine Nguyen, already seen in other films with her. The kiss with the bite of the lips. Put like that, it looks like a lethal move from a Kill Bill movie!
After the kisses, it's time to oral sex… again.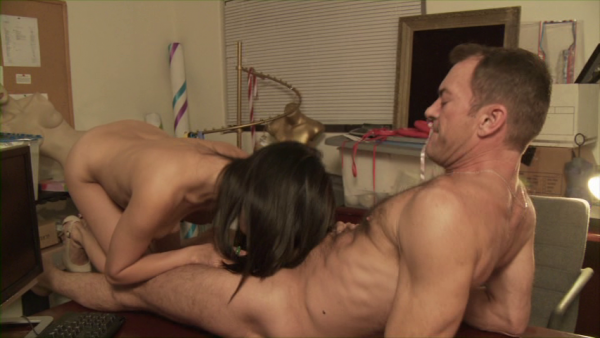 After this part, Christine start to kiss the Randy's chest, and after some new kisses with him, she slowly take position for a wild riding.
In this scene, for a moment, Christine seem simulating a first orgasm after a wild ride of Randy. Then, she restart to ride the partner and here we see a great shot of Randy facial expression. Maybe he thinks: "Wow, this girl is really intense, why we never filmed a scene before that?". Immediately after this shots, Christine end her ride and along with a new round of kisses, she rests her breast on Randy's chest.
The first round is ended. Time for the round 2!
Here begins the last part of the love scene, with Christine riding Randy on a chair. In this scene, we see Christine changing velocity while is making sex. Fast and then slowly, then again fast and then she simulate slowly a massage. This is one the best part of the entire sequence for a reason. During the sequence, Randy massage Christine's back, and then he make something I have never seen before in a softcore movie. He start to massage her nipples. A very sensual moment.
The final moments of this great love scene are still memorables after 10 years from the (the one and only, what a shame!) first season of Tanya X. The scene end obviously with Randy having sex with Christine from behind. They are interrupted by Beverly Lynne, and when she walk away, Christine said to Randy:
"Have you heard her? Don't stop!"
And the sex restart.
I have always thinked these was one of the best ending for a sex scene in a softcore movie, because you can said than the two characters have sex for hours, and hours, and hours….
Okay, the first episode is gone. Let me know what you think of this new column to softreviews2@mail.com or on twitter official account.
If you want to see the entire episode with this scene, you have to visit the Official Tanya X site and join.