A constant of the softcore movies, over the years, was also the issues related to distribution.
Over the years, especially recently, some films that have been made have never been distributed afterwards and, perhaps, we will never see them. Some examples?
In 2009, Jim Wynorski announced the release of Para-Knockers Activity, a softcore parody of the much more famous Paranormal Activity, starring Jayden Cole and Frankie Cullen, who were also involved for the first time in a sex scene together.
About the movie, a synopsis and some images, currently unavailable, was released. Legal issues have prevented the film from being released, and over ten years later we are still here fantasizing about Jayden Cole and Frankie Cullen. Sigh.
The same problem hit a softcore comedy with sexy aliens starring Christine Nguyen and Melissa Jacobs: Astrovixen. Also this movie, directed by Wynorski, was never distributed due to problems never disclosed.
Much more recently, two other movies have never seen the light of day. The first is Cleaning Girls, a film directed by Jim Powers (director of hardcore films), with Monique Parent, Anna Morna, Tasha Reign and Evan Stone.
A poster of this movie was released some time ago on twitter by Jim Powers. According to Monique Parent, the film was supposed to be primarily an erotic TV series, but we will certainly never know it, since Cleaning Girls was never released. Recently, we have found an hardcore version was distribuited in 2018 from True Love Films and titled Party Girl. Obviously, Monique Parent role was cut from this movie.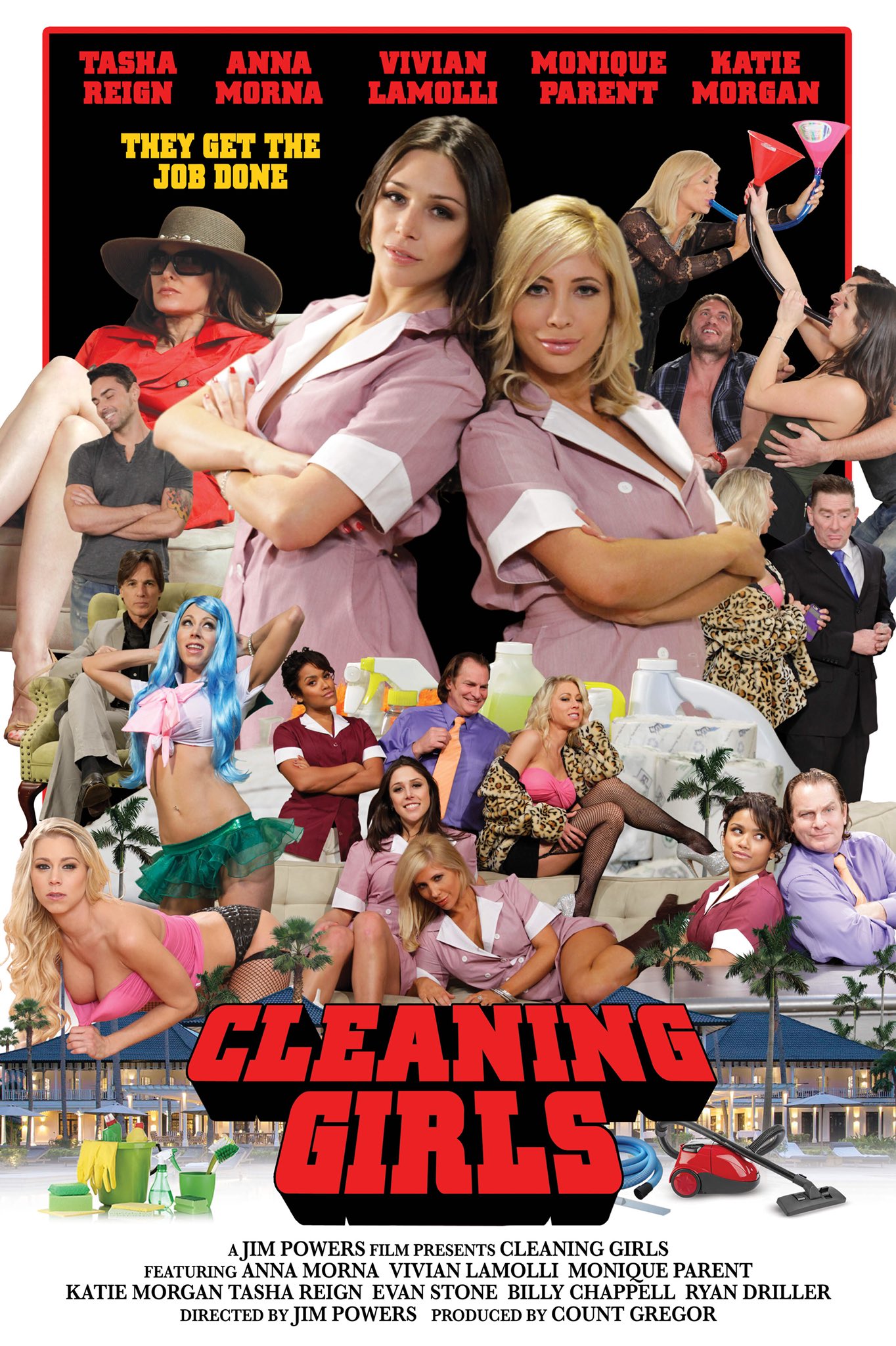 The second is Sexy Nurses, known for being the directorial debut of the supersexy actress Cindy Lucas.
We have talked a lot about Sexy Nurses in recent months. The film was never officially released, for unknown reasons, but in recent months some sequences (the sex scenes, of course) have circulated online. Recently, we contacted Sheila Marie, who apparently owns a copy of the movie, but she asked money for a review.
We hope that Cindy Lucas, who certainly reads us, can provide us with some answers regarding Sexy Nurses. Speaking of Cindy Lucas, one of the projects that we will never see, but simply because it has NEVER been realized is Bikini Car Wash Massacre. Announced in 2016, this project (an horror and softcore comedy) was to be financed through crowdfunding, which was a failure. Too bad, because the cast should have included Monique Parent and Lauren Parkinson. 
If you have details on other movies never released, contact us at softreviews2@mail.com