Since its born, the softcore genre has kept quite stiff distances from the hardcore genre. Sex scenes have always been simulated and, with a few exceptions (the softcore danish series Agent 69), explicit scenes have remained far from these films.
It is true, however, that some contaminations have occurred over the years. Especially since the 2000s, softcore movies have evolved into much more realistic sequences, where some characteristics of porn (fingering, anal sex and titjobs) have started to be more truthful, even if always simulated.
In this article, however, we will not talk about this, but rather about the relationship between softcore stars and hardcore.
Many softcore actresses, over the years, especially recently, have crossed the wall and actively participated in porn films, building a new career. This is the case of Jacy Andrews, who has decided to leave softcore to become a pornstar.
Others actresses, on the other hand, have only touched this genre in different ways. For example, Michelle Bauer participated in some pornographic movies at the beginning of her career under the alias Pia Snow, although she always used a stunt double for the sex scenes.
Linnea Quigley, Michelle Bauer's great friend, appeared in a pomographic film, Sweethearts, as a sexy narrator (credited as Pamela Peck), without taking part in any scene, since this was a compilation of sequences from other hardcore projects.
There are also softcore actresses who have participated more actively in the hardcore genre, appearing briefly in little roles, such as Christine Nguyen. With the name of Jennifer Lee or Jennifer Loma, the beautiful actress of Asian origin has appeared in many hardcore movies, participating in very short lesbian scenes, such as Debbie Does Dallas Again, where we see her for a few seconds involved in a very hot shower scene with Erika Jordan and Angie Savage, now known as Angie Stevenson.
Although Christine is credited on iafd, the porn database, in many other movies, this is the only known participation in a hardcore feature film, and there is no sign of her in other projects where she is credited, such as More Bang For The Buckxxx 2. So far, his involvement in bondage features is known, with the alias of Echo Bunny.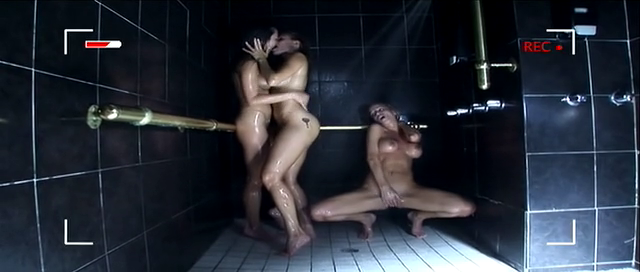 However, there are also softcore actresses who have chosen, privately, to make homemade hardcore films, actively participating in very intense sexual sequences. This is the case of Kira Reed, who launched the MarriedCouple.com site in 2001, where she and her first husband Dan Anderson were filmed while having sex, sometimes with the involvement of other softcore actresses, as Taimie Hannum.
Kira Reed herself appeared in porn productions such as Basically Becca in 2001 alongside porn actress Julie Ashton. Other examples of "home productions" have involved Nikki Fritz, Akira Lane, Nicole Oring, Lorissa McComas and, more recently, the queen of Cinemax Beverly Lynne, who has filmed some explicit sex scenes with her husband, Glen Meadows .
Another example of a softcore actress who made porn is Jewel Shepard. The actress, face (and body) of some itchy comedies in the 70s and 80s, filmed a hardcore scene with Mike Horner, back in 1979. The video, entitled "Christmas Loop". shows the actress engaged in a performance with a high erotic rate, without censorship, lasting 4 minutes.
We have no information about this video. We don't know why it was filmed, or if Shepard's involvement was prior to her mainstream work, or if Shepard was engaged in a hardcore career before the genre switch. Also because the actress herself has never commented on it.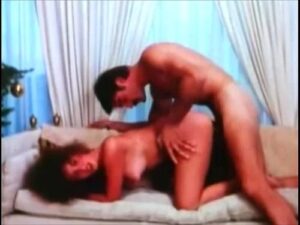 Most of these actresses, however, have always said no to offers from porn production companies. Beverly Lynne revealed, a few years ago, that she had had negotiations to become a pornstar, but that she had chosen a different path for her career.
Many will think: But if you shot a porn movie, why not become a porn actress? Most likely, actresses like Beverly Lynne must have weighed heavily on the cons of such a decision. The adult industry, especially today, seems to be a sector where anarchy is the primary element: Drugs, violence, lack of representation, personal health risks.

Underlining this, the fact remains that the relationship between softcore actresses and hardcore, over the years, has overcome those barriers that existed until a few decades ago, becaming more thin.