In the golden world of Hollywood, there are stories with dreams coming true, and other stories that meet sadness, pain and a bitter fate. This is the sad story of Victoria Howden, a British girl with a shocking beauty who came to the USA in 1990 to looking success in the entertainment world.
Victoria Howden became an actress, but her career never really took off, getting a small part on the television show Dear John, and making her debut in a softcore movie, Wild Child aka Infatuation, starred from another legend of this genre: the beautiful Kristi Ducati.
The story of the movie was very simple. A girl (the adult performer Missy Browning), invited some of her friends to her Los Angeles villa. The movie sees the involvement by names such as the famous pornstars Crystal Breeze and PJ Sparxx, Jasmine Totschek, Kristi Ducati (alias Brandi Bench) and Victoria Howden in the role of Stacy.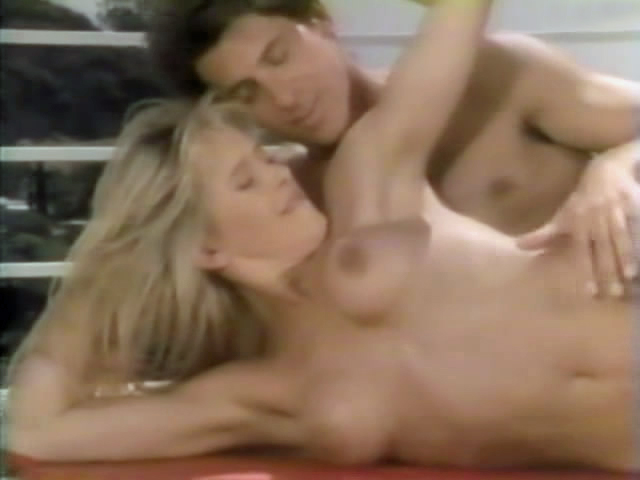 Obviously, the plot was the main motivation for some simulated sex scenes with a strong erotic rate, but the movie don't help Victoria Howden career, whose life meanwhile was in serious trouble. Trying to make money by being a stripper in private parties, in an effort to stay in the United States and to have the green card, Victoria Howden married Charles House, a former cop from Kentucky, at the time in training to become a police officer with the Los Angeles Unified School District.
The marriage with House led Victoria to an affair with another cop, Ronald William Webb, divorced and in love with the young actress. However, according to official sources, the blonde british did not want to marry him, and the man (who was suffering from depression at that time), decide to shot himself.
Webb's suicide led the young actress to a nervous breakdown, threatening to commit suicide in front of the man's ex-wife. After a psychiatric evaluation, the young woman was released. But this was only the beginning of a tragic end.
The story ends sadly on the evening of June 10 1991, when the neighbors of Victoria and her husband Charles House hear gunfire coming from the couple's house. At that moment, Howden calls a friend, reporting that her husband has committed suicide, but when the paramedics arrive, they find the dead man, but also the body of the actress, lifeless and with a gunshot in the chest.
According to the reconstructions of the time, Victoria killed her husband, called her friend on the phone, and subsequently decided to commit suicide, most likely because she realized that her version would not hold up in front of the police. The life of a 26-year-old British girl, who had left her country in search of fortune, ended so prematurely.
After 30 years, about Victoria Howden remain only two credits on imdb and her smiling gaze in a little softcore movie.