The softcore genre has always had a certain particularity. The launch of actresses and actors who despite a good fans reception are then disappeared, leaving no trace and without continuing their acting careers.
One of the many examples is the beautiful Jessie Lunderby, whose career in the erotic genre lasted only a few months. This girl got a brief and fast popularity in the 2010. A detention officer at her local Sheriff's Office in Washington County, Arkansas, Jessie was the Playboy Cyber Girl of the Week for June 7, 2010. For these pics, Lunderby was first placed on administrative leave and was eventually fired a month later from her job on the grounds that she had violated department policy by posing nude for Playboy.
Characterized by a statuesque body and the look of a sexy girl next door, Jessie Lunderby also began in the 2010 her career as an actress, starring in two softcore movies produced by Retromedia, Sexual Witchcraft and Lady Chatterley's Ghost, here in the role of the main character.
Especially in Lady Chatterley's Ghost, Jessie Lunderby was able to show great potential as a softcore actress, despite not being a giant from the point of view of acting, but demonstrating a powerful sensuality, and the capability to participate in sex scenes involving, with veterans such as Randy Spears and Nick Manning.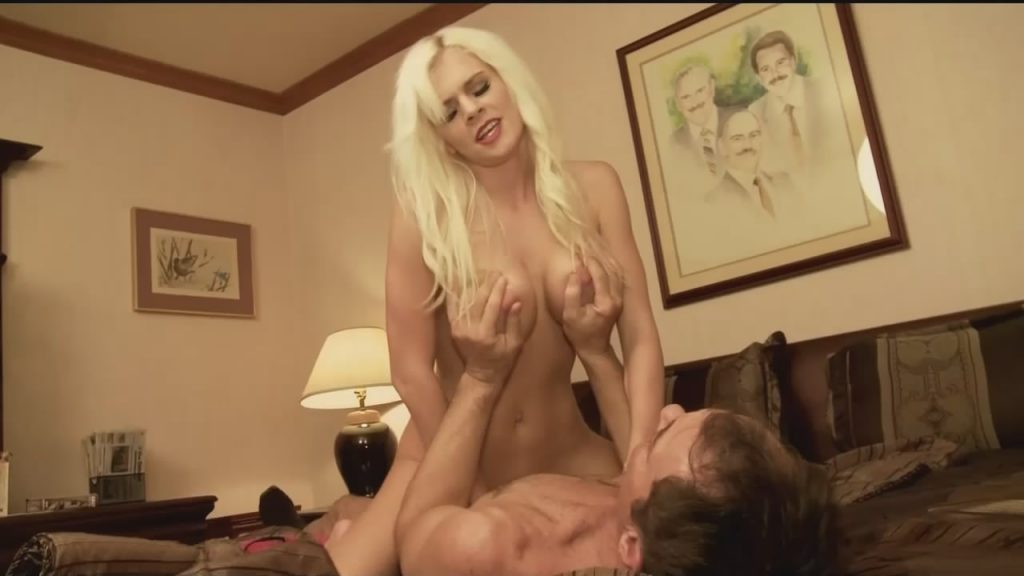 In Sexual Witchcraft, a movie about a witch starring Christine Nguyen, Jessie Lunderby expressed the same sensuality, even if the love scene that involved her, a lesbian scene in the pool with Holly Sampson, was really short, giving rise to the suspicion that scene has been cut in the editing room.
A true pity, because after these two films Jessie would have disappeared into thin air, choosing to become a mother and abandoning a career in the softcore world.
Chuck
admin Sreviews Forum