A Facebook page has been launched teasing the possible return of Sherman Oaks, the adult tv show aired in the '90s on HBO starring Nick Toth, Heather Elizabeth-Parkhurst, Rochelle Swanson, Alex Meneses, Tane McClure and Karen Kim . The page features a short promotional video.  You can visit the page here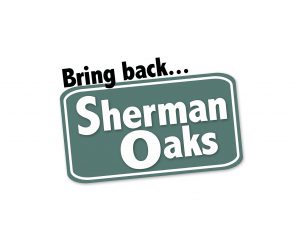 Legendary genre film studio Full Moon is excited to announce that their subscription-based softcore erotic film channel Exotic Movie House has teamed up with streaming service Roku. Exotic Movie House is exclusively dedicated to erotica, from award winning European classics, to sensual '90s video store favorites, to cheeky subversive "grindhouse" fare and new, contemporary and original sexually charged cinema. Exotic Movie House features an ever expanding library of classy, carnal entertainment, designed for private home viewing as well as intimate nights in for curious couples, totally uncut and uncensored
As of this year, Roku customers streamed nearly 7 billion hours of video and music, growing the reach of their platform by distributing their operating system through dedicated streaming players and licensing arrangements with global TV OEMs and pay TV operators. The service is the ideal place to showcase the unique, fun and sexy brand of entertainment that Exotic Movie House trades in.
Once you enter the Exotic Movie House, you'll never, ever want to leave.With new content added every week, exclusive premieres and uninhibited extras, there's always something hot, strange, sensual and exciting to discover.
Start streaming Exotic Movie House on Roku today, or sign up today at www.ExoticMovieHouse.com and begin exploring your deepest desires.
Founded in 1989 by iconic independent film producer and director Charles Band, Full Moon was the successor to Band's groundbreaking Empire Pictures Studio from the 1980's. With Empire, Band created now-classic horror films like RE-ANIMATOR, FROM BEYOND and GHOULIES and via Full Moon, he has produced over 150 films, including the PUPPET MASTER franchise, SUBSPECIES, PIT AND THE PENDULUM, CASTLE FREAK, DOLLMAN, DEMONIC TOYS, PREHYSTERIA!, EVIL BONG and many more. As well as feature films, Full Moon produces original series, toys, collectibles, merchandise, comic books and publishes the popular film magazine DELIRIUM.