Appeared for the first time in some videos of the Scoreland site (dedicated to women with big breasts) in 2008, Kylee Nash made her official debut as a softcore actress in 2010, with a small role in The Hills Have Thighs directed by Jim Wynorski.
Equipped with an extra-sized breast, an obvious result of plastic surgery, Kylee Nash possessed a great sex appeal, a great talent in acting (especially in roles of stupid blonde girls) and an energetic participation in the sex scenes, something that made her one of the most admired softcore stars among the fans.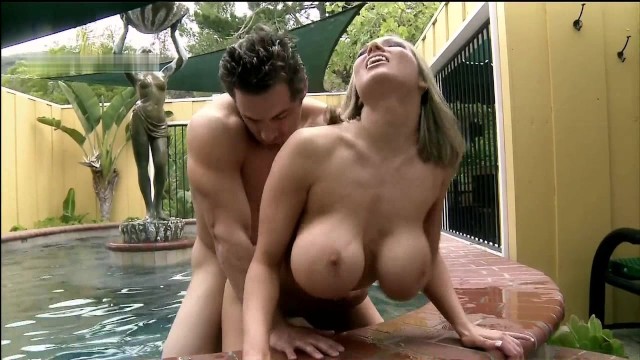 But not always the reaction of the fans was unanimous. Many criticized her excessive breasts, considered fake and too exaggerated. Despite this, Kylee Nash appeared in a few years in numerous films, achieving success especially with the movies produced by Retromedia and with the web series Tanya X, produced by Beverly Lynne.
At the height of her success in 2014,  without no explanation or motivation, Kylee Nash has suddenly chosen not to be an actress anymore, concentrating mainly on erotic shows on webcams, very close to the hardcore genre.
Recently, we tried to contact Kylee Nash for an interview about her years as a softcore actress, but the answer was always a deafening silence.