In 2012, Beverly Lynne launched Tanya X, a softcore web series based on the character played by the same actress in some Retromedia movies. This 12-episode series also featured Christine Nguyen, Evan Stone, Kylee Nash, Tony Marino, Monique Parent, Randy Spears and Eric Masterson.
This series, besides being well written, also presented a strong eroticism, introducing couples with a strong erotic chemistry never seen before on the screen (Randy Spears and Christine Nguyen, Eric Masterson and Monique Parent for example).
After the first season, Beverly Lynne tried to make a second one, but with poor results. After many years, the fans (including myself) have been clamoring to see a second season, but at the moment with zero results. Some years ago, Beverly Lynne had made it clear that something was moving, but we ignore if it was a revival attempt for the sexy Tanya and his friends.
Tanya X is the confirm of how the internet can be very useful to the softcore genre if used well. But why has this never happened, apart the Tanya X rare exception? In recent years, the hardcore genre has seen the birth of hundreds of sites (MILF, interracial etc.). It is legitimate to state that there is an overpopulation of sites dedicated to porn, currently, especially in the United States.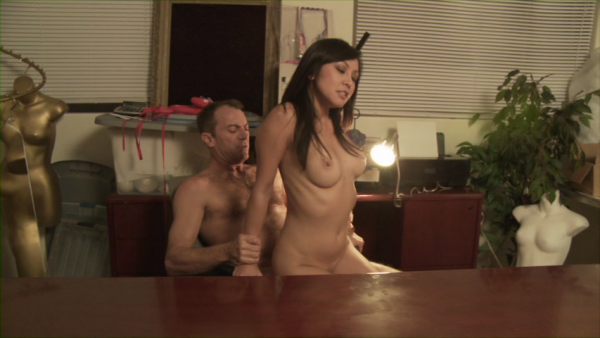 During a brief online conversation, I proposed to Rebecca Love the idea of building a site with erotic shorts movie, made as those of Playboy and Penthouse in the early 90s. But not hardcore shorts movie, but softcore shorts movie, without penetration, with professional actors that come from the genre, with a story and a narrative behind it. Someone remembers those 5/10 minute vignettes within the Playboy and Penthouse television broadcasts?
A man and a woman look at each other, and the attraction starts. This gives way to a sexual fantasy that involves both. First as a simple dream, then becoming reality. I remember many scenes like this, for example on Penthouse starring the beautiful Teri Weigel, and on Playboy TV with Monique Parent and Ashlie Rhey.
Something like that is still possible for the softcore genre, today? An example is Custom Dream Models, which also sees the involvement of Erika Jordan. Since 2003, this site presents feature films with beautiful women, inspired by sexual fantasies. Imagine if this site created erotic shorts movies with a man and a woman involved in a love scene, in pure 90s softcore style. Could be great!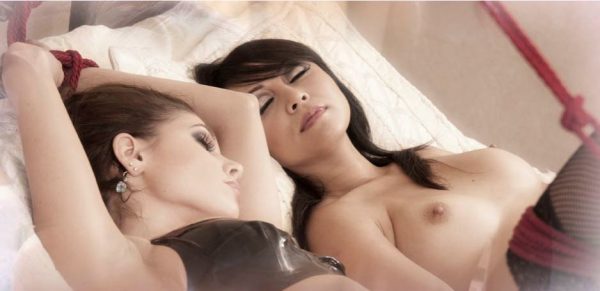 Why leave the exclusive of fantasy only to the porn industry? The softcore genre can do this, and certainly in a better way. Why watch a woman get covered of cum (something umiliating, in my opinion) instead of seeing a love scene in full softcore style, where the true passion between two human beings is underlined?
The future, for the softcore genre, is on the net. And it can be full of resources.
Chuck
Sreviews admin